There is little more than a week left for the second one is released (and highly anticipated) season of "The House of Flowers", that is why Netflix just launched a campaign where originality, fun and two-way messages They are the protagonists – together with each of the characters. But far from giving us a smile, in Latin America these images have had an impact that goes beyond
Two-way messages that leave no one indifferent
As we have said, although it may seem like a fun and original campaign, these powerful messages go directly against the National Front for the Family (Mexico) that attacks the LGBT community and / or feminism in addition to, for example, positioning in the minds of people that marriage can only be the union of men and women for the purpose of procreation.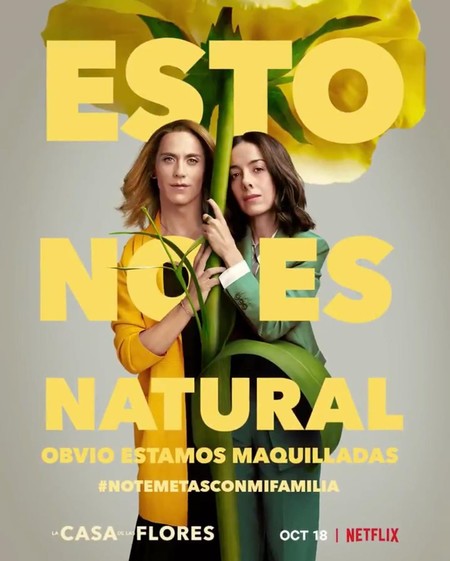 Under the hashtag #Notemetasconmifamilia The images are accompanied by the characters in the series along with strong messages that make fun of every homophobic thought that has taken place for many years.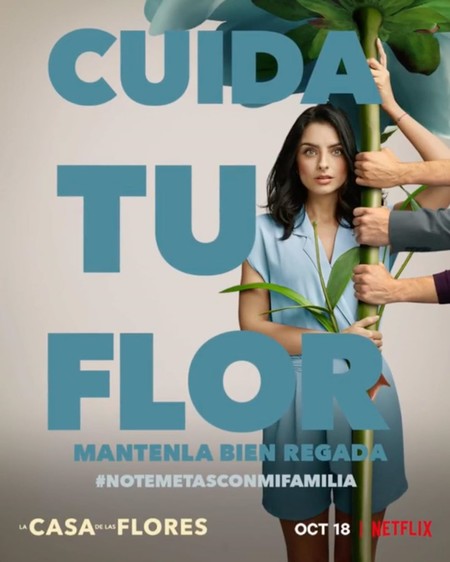 In order to watch the second season, we must wait until October 18.
Photos | Instagram @lacasadelasflorestv