The designer María Escoté has the gift of knowing how to connect with my generation. After three collaborations that made me and my friends scream like crazy, he goes and does it again. And it doesn't surprise me anymore. No one like her to choose icons of our childhood and give them a full spin.
First it was My Little Pony, then Hello Kitty, then Las Supernenas and now Pucca. Do you remember the backpacks, cases and notebooks with an Asian doll that you took to school as a child? Well, Maria Escoté has rescued her.
This cartoon had its origin in a Korean / Canadian animated television series but in our country what succeeded was the merchandising. Now the Catalan designer rescues her to develop a capsule collection that we can divide into three parts: "I cut Namaste", "I love myself" and "Yes, I do it". Each exploring a different creative concept following a part of the doll's personality.
Tight dresses, t-shirts and sweatshirts with that air "bad" and daring that characterizes the creator. Multicolored prints, typography style graffiti, mystic yoga symbology and powerful messages full of personality.
Ok, we admit that some of the clothes are too muchBut don't tell me you didn't wear t-shirts or sweatshirts? The shirts are super appetizing.
Black namaste t-shirt 85 euros
Mystical dress Pucca 210 euros
T-shirt White art 75 euros
Yes I do white sweatshirt 105 euros
Sweatshirt Yes I do black 105 euros
Top Pucca Mystic 80 euros
Pucca pink stretch dress 290 euros
Black art sweatshirt 105 euros
White namaste sweatshirt 125 euros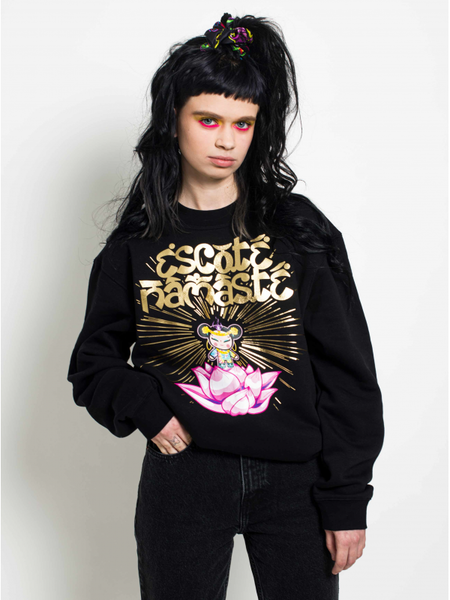 Black namaste sweatshirt 125 euros
Yes I do Black T-shirt 75 euros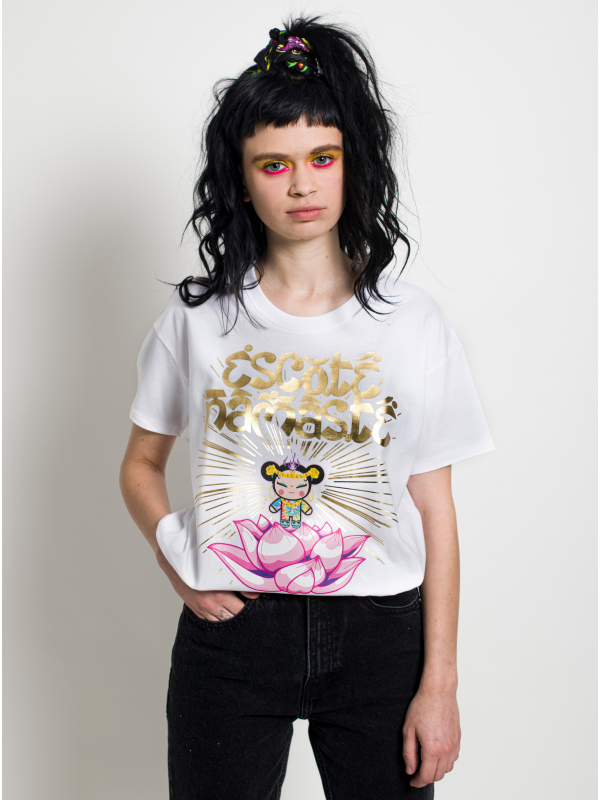 White namaste t-shirt 85 euros
Photos | María Escoté