Guerlain is succeeding with its interchangeable housings. Since the firm launched them in 2018 they have become his best seller and its sales success is so much in Spain that we have become the only country in the world where a limited edition has been launched. Edition in which one of our reference actresses has had a lot to do. Blanca Suárez has been the first person to create her own design in collaboration with the firm.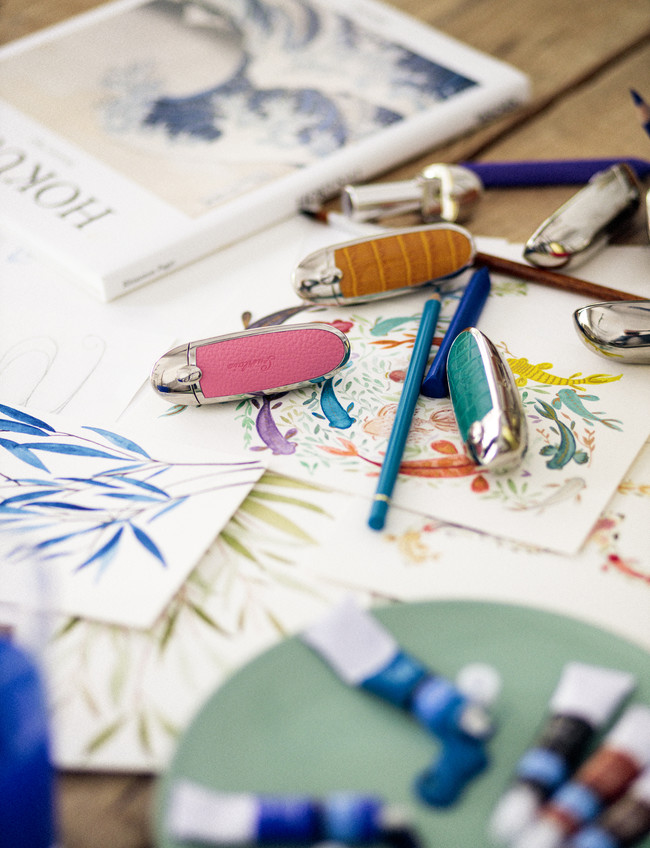 The result is a blue and white shell inspired by Japan and in the passion for travel and the nature of Blanca. Is called Nami (wave in Japanese) and contains a marine motif drawn on it. And although that is what we see a priori, also has a deeper reason for being.
"I have always believed that the sea and the waves have a lot of energy and clean everything in a process of continuous renewal. The sea comes and goes, which means a continuous energy regeneration. And the sea salt also has that purifying action" The actress explained this morning in the presentation of the product. And Blanca feels very represented with this, "I am a person who is guided a lot by sensations and energies".
For the event, Blanca chose a black turtleneck combined with a skirt with XL tie by Fausto Puglisi for LuisaViaRoma, stilettos Aquazurra, Rabat jewels and, how not? his red Guerlain lipstick. A color that she declared helps her start the morning hard. "I have a busy summer and an intense streak awaits me, I need a make-up that gives me a lot of strength".
The design of the motif pays tribute to the stamp The great wave of Kanagawa, by Katsushika Hokusai, and is on sale in limited edition from today October 9 (19.25 euros).
Photos | Guerlain